from: www.metmuseum.org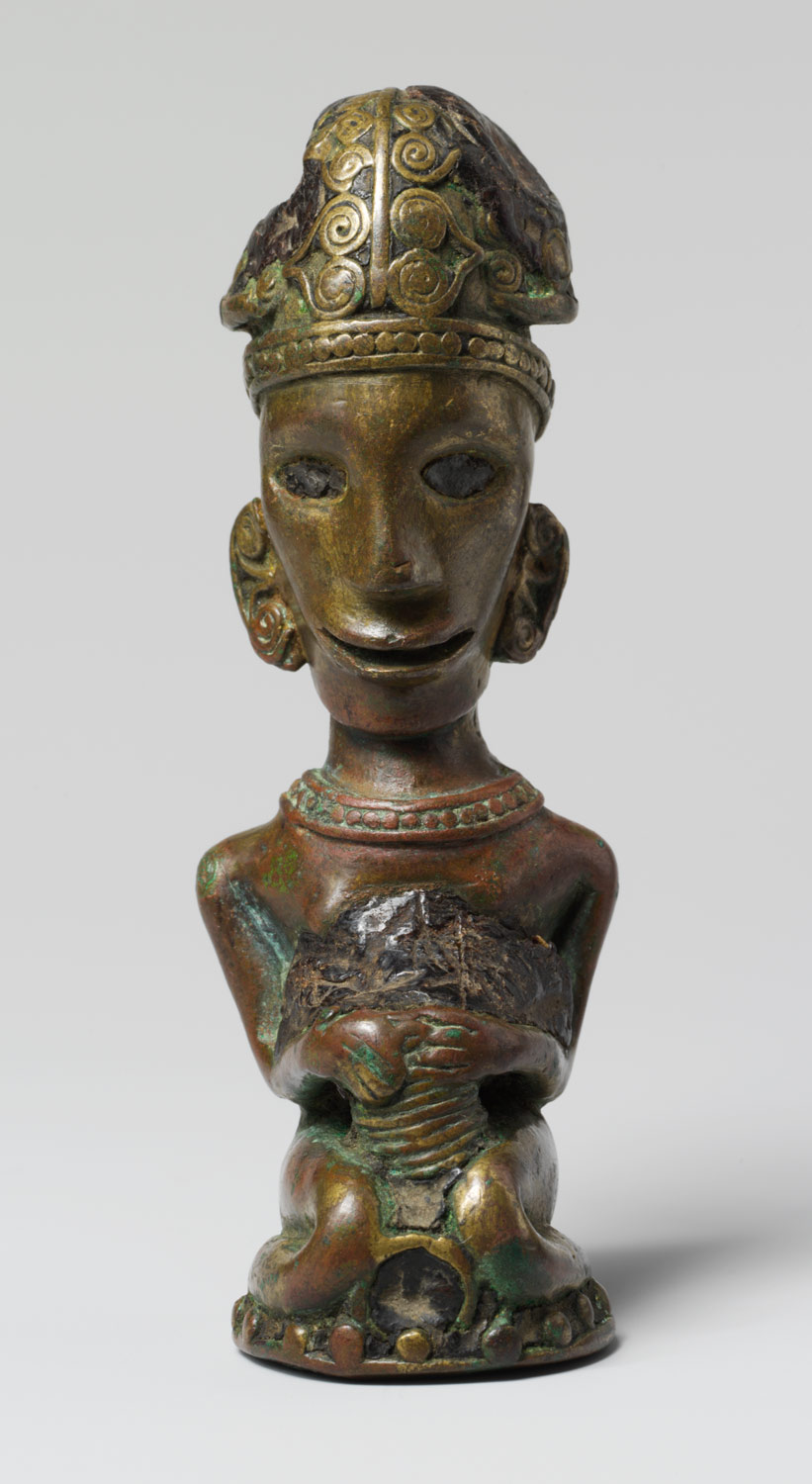 Staff finial, 19th–20th century
Indonesia, Sumatra, Batak people
Copper alloy; H. 4 1/2 in. (11.4 cm)
Gift of Fred and Rita Richman, 1988 (1988.143.141)


This kneeling figure likely served as the finial of a tungkot malehat, a type of ritual staff used by religious specialists among the Batak people of Sumatra. The tungkot malehat features a wooden or metal figure, as with the present example, that was often carved or cast separately and then joined to a staff of rattan or bamboo. A brass figure similar to this one and still attached to its wooden staff in the Volkenkundig Museum Nusantara, Delft, strongly suggests that the Metropolitan's piece served the same function.

The cast figure has a large head crowned by a helmetlike headdress decorated with double spirals and a beaded border. The figure wears a matching beaded torque around his neck and holds a cylindrical vessel in his lap. The image is hollow and filled with a dark, hardened substance, a magical preparation added to increase the object's supernatural efficacy. This powerful substance is visible through open sections of the headdress and above the small vessel in the figure's lap.