from: www.metmuseum.org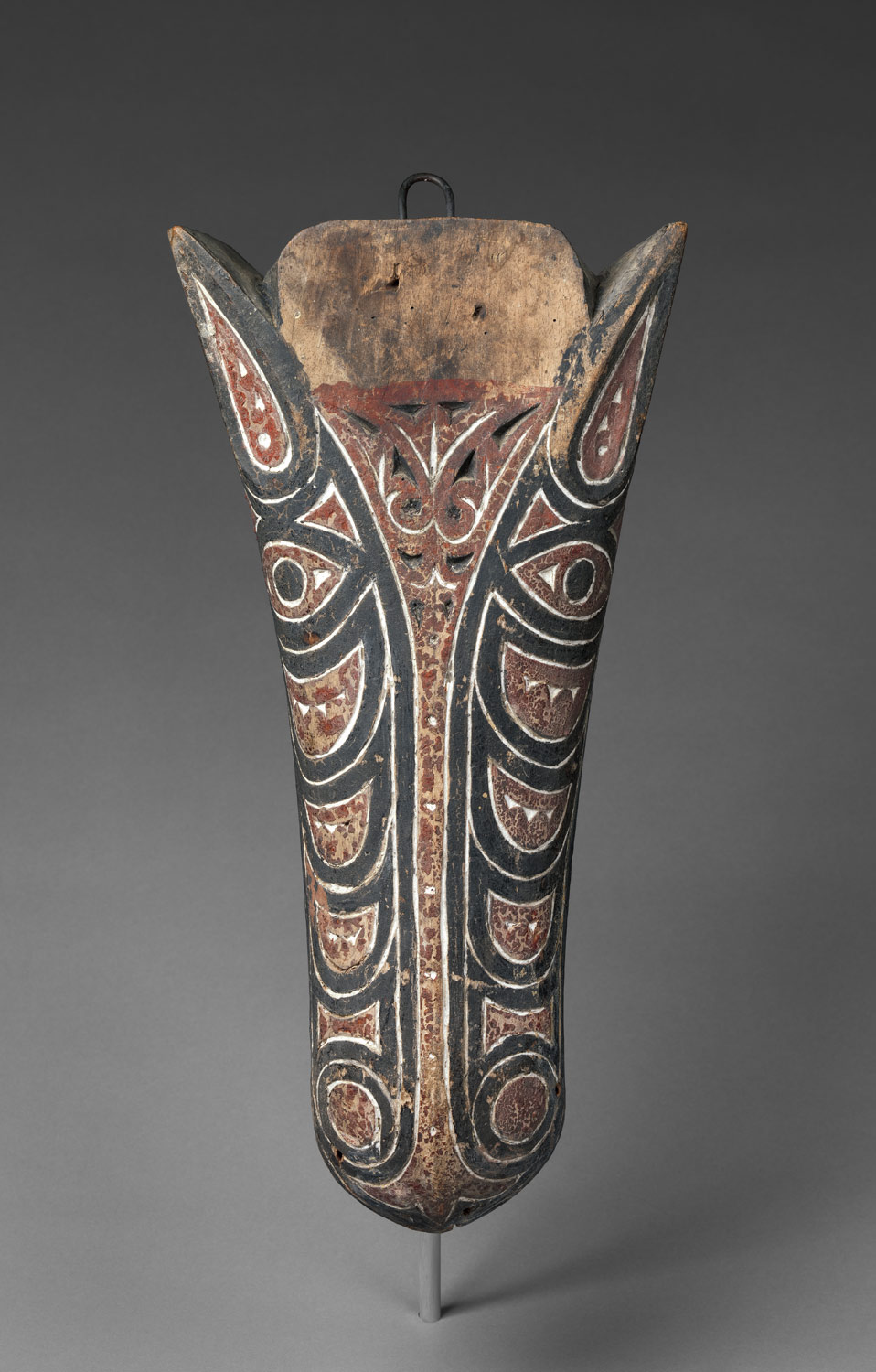 Architectural ornament, 19th–20th century
Indonesia, Sumatra, Toba Batak people
Wood, paint; H. 13 1/2 in. (34.3 cm)
Gift of Fred and Rita Richman, 1988 (1988.143.68)


Traditionally, Batak communal houses were richly decorated with geometric designs and naturalistic figures brightly painted in red, white, and black. The main decorative elements on the houses were large, carved animal heads incised with complex curvilinear motifs.

The architectural ornaments on the sides of the house consisted predominantly of horses' heads such as this one. These highly ornate pieces were not only decorative but also served as supernatural guardians that ensured the safety and security of the structure's inhabitants. In the Toba Batak region, horses were often consecrated to the three principal deities, and were believed to have the ability to transport individuals to the realm of the ancestors. They were also symbols of high status, since only the elite could afford to own them.