from: www.metmuseum.org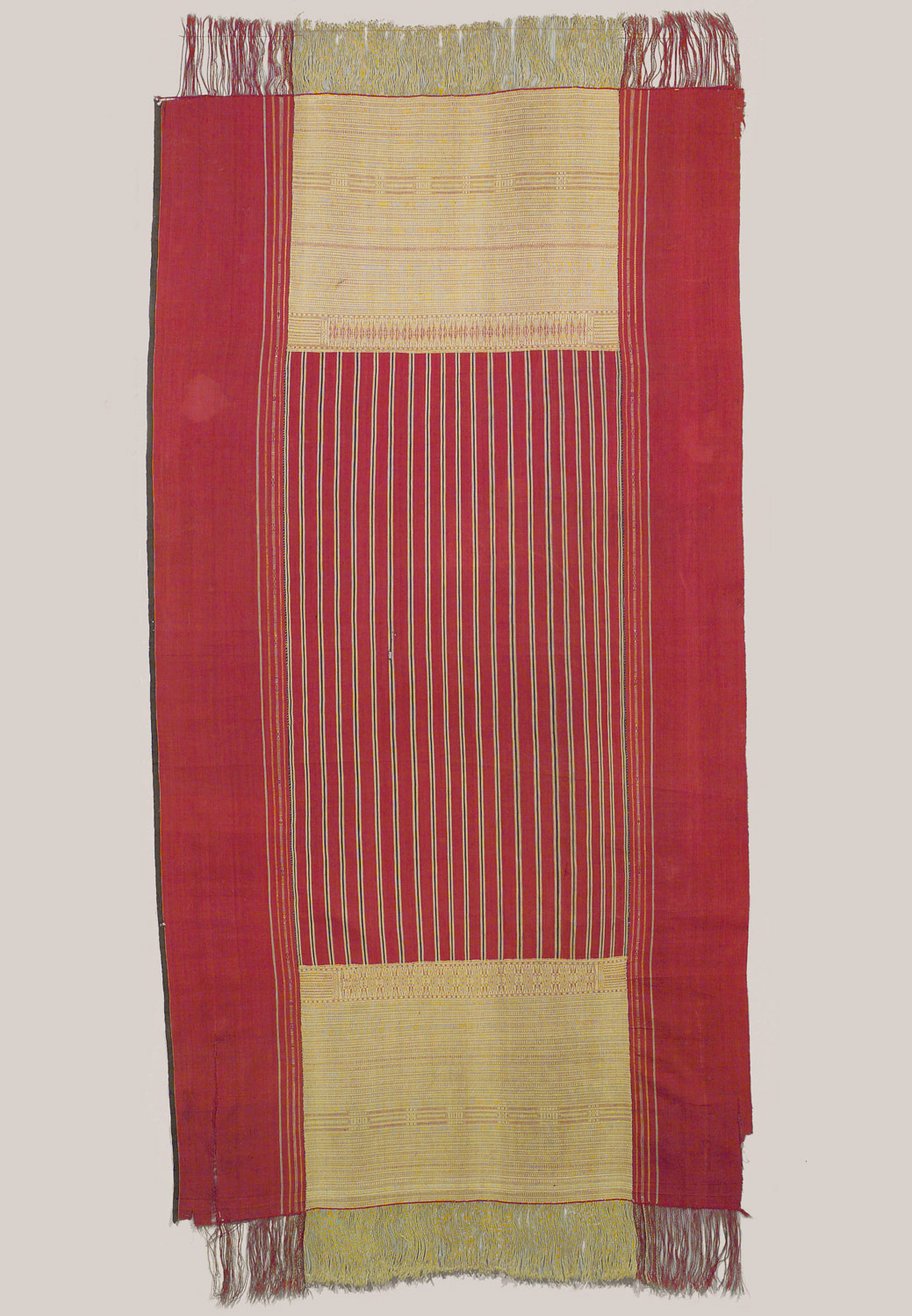 Ceremonial textile (ulos ragidup), 19th century
Indonesia, Sumatra, Toba Batak people
Cotton; L. 42 1/2 in. (108 cm)
Gift of Ernest Erickson Foundation Inc., 1988 (1988.104.25)


In the Toba Batak region, a particular type of textile, known as an ulos ragidup, was traditionally given to the mother of the bridegroom from the father of the bride at his daughter's wedding. This ceremonial exchange was meant to ensure the fertility of the couple and solidify the union of the two families. Occasionally, ulos ragidup were also used during funerary ceremonies to cover the exhumed bones of the dead or the exterior of a coffin.

This ulos ragidup consists of a wide central panel flanked by narrower strips on either side. The central panel is divided into three horizontal sections, with the two large end panels woven in white, and a middle panel adorned with fine white and dark blue stripes. By connecting the warp of the end panels to the warp of the central panel, the woman who created the textile was able to physically weave the three panels together as one, as opposed to sewing together three separate pieces. This ingenious weaving technique is unique to the Batak, and occurs nowhere else in Indonesia.